Choosing the Best Tee Ball Bat
Proper equipment is very important for a young child starting t-ball, it can make all the difference in a kid's first experience with baseball.
When it comes to selecting the right tee ball bat we need to focus on weight and length. Selecting the proper size can be confusing, but never fear, we are here to clear up that confusion.
Bat sizing has its own lingo, most notably the drop. T ball bats are from 24 to 28 inches, and weigh between 13 oz. and 18 oz. But most players should use a 25 or 26 inch bat that weighs 15 or 16 oz.
Leagues may also have barrel (i.e. diameter) requirements, so if you need this for official play make sure you check your league rules.
What is Bat Drop?
To understand the details in product listings you need to understand Bat Drop. Simply put, the drop is the difference between the bat length and the weight.
If you subtract the drop number from bat length in inches the result is the number of oz. the bat weighs. A 24" bat with a (drop) -10 weighs 14 oz. A 24″ bat with a -11 weighs 13 oz. A 25" bat with a -12 weighs 13 oz. Get it?
T Ball Bat Size Chart

USABat Standard Certified Tee Ball Bats
It's important for official little league play that all bats meet the standard set by USA Baseball: "Under the USABat standard, certified Tee Ball bats (26″ and shorter) will feature the USA Baseball mark and text which reads ONLY FOR USE WITH APPROVED TEE BALLS.
All Tee Ball bats must feature the USA Baseball mark and accompanying text." Source: https://www.littleleague.org/playing-rules/bat-rules/ Rest assured the t-ball bats we have chosen to highlight in this article all meet the standard and are USA Baseball approved.
EASTON T-Ball Bats
One of the biggest names in sporting goods, the Easton company produces some of the best baseball bats on the market.
There are 3 specific tee ball bats among their offerings, and all are available on Amazon.
Easton Beast -10 (2 1/14")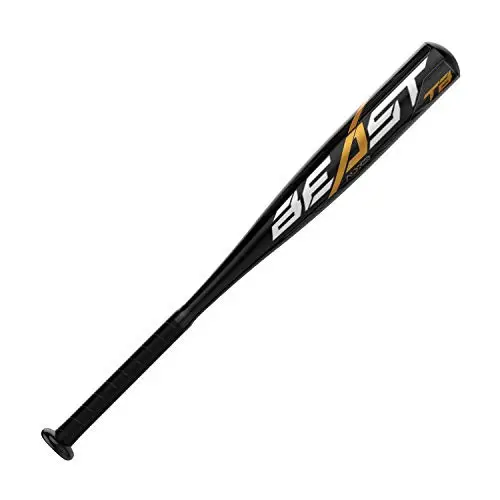 The Eason Beast -10 is a lightweight, durable aluminum 1 piece aluminium bat. USA Youth approved, and you just can't go wrong with it – it's a perfect bat for starting swingers. It is available in 3 sizes: 24"/14 oz, 25'/15 oz, and 26"/16 oz.
Easton Beast -11 (2 ⅝")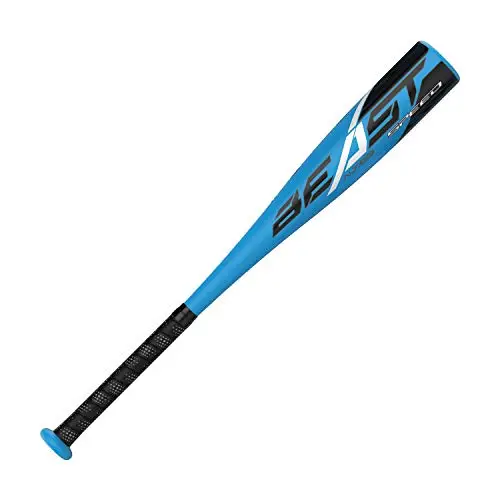 The Easton Beast -11 has the same overall features of the -10 model, but the barrel is larger with a 2 ⅝" diameter, and the bat is also lighter. Available sizes are 24"/13 oz, 25"/14 oz, and 26"/15 oz.
Easton Ghost X Hyperlite -13 (2 ¼")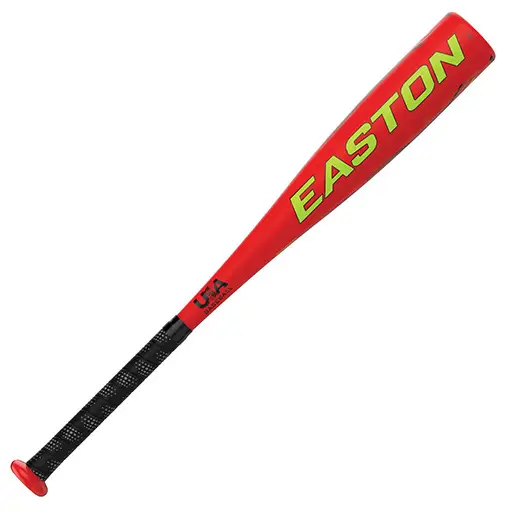 The Beast is a tried and true bat, but the Cadillac of the Easton line for T-ball is the Ghost X Hyperlite. No cheap aluminum here, the bat is a 1 piece EXACT Carbon construction, and it features a more high end comfort grip.
There is only one size available: 26"/13oz. The barrel diameter is 2 ⅝ " (Note the title is incorrect on the Amazon listing. It says 2 ¼ ".)
The Ghost X hyperlite is longer than the beast, and would not be best for a toddler or little kid up to 4 who is just starting out. It's best for taller kids.
This bat could make all the difference that last year of t-ball before starting pitch ball.
Franklin Sports Venom T Ball Bat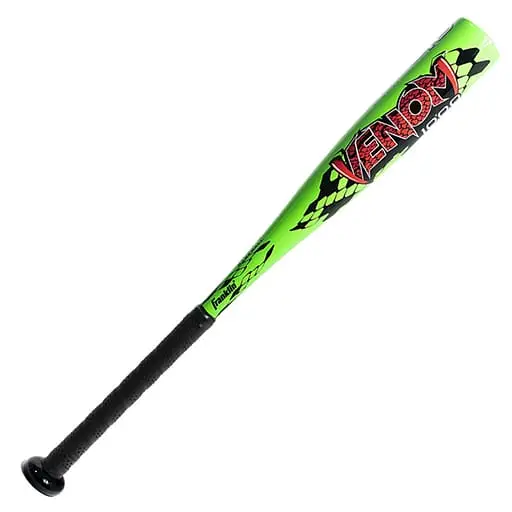 Like the Easton Beast, the Franklin Venom is available in 24" to 26" lengths, but there are 3 versions of each. You can choose between -11, -12, or -13 versions.
The Venom features Franklin Sports "High Tack Grip" which makes it easy for even small hands to control. And like the beast, it is one piece of aluminum.
A lot of reviewers report that this bat is a favorite among their kids t-ball teams, so you can't go wrong here. It is USA Regulation Approved and it comes  in 3 cool colors that kids love.
Rawlings 2019 -12 Raptor T ball Youth Baseball Bat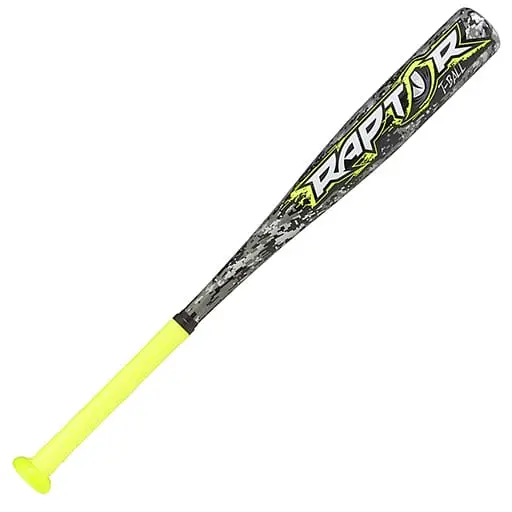 Last but certainly not least, the Rawlings 2019 Raptor is a great quality t-ball bat that features a large sweet spot to help the kids connect with the ball. It comes in 3 sizes: 24″/12oz, 25″ 13oz, and 26″ 14oz.
Like all the others discussed in this article, it is USA Regulation approved, and has a track record of being a favorite among teams.
It is constructed from a durable alloy making it sturdier than an aluminum bat.
The Right Bat for Your Junior Allstar
You can't go wrong with one of the t ball bats we've covered here. Make the right choice for your child and he or she will learn to to love the game and have a great baseball career ahead of them.
Need balls? We like the Rawlings Official Youth T Balls. Like eggs they come by the dozen and at less than $3 each on Amazon they are a bargain too.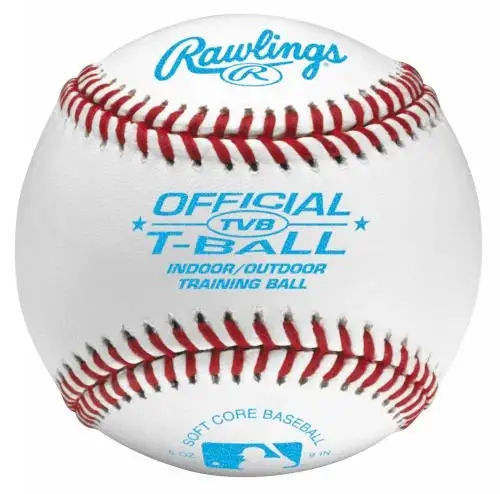 And don't forget about your own well being this season! You can be a great sports parent and not sacrifice comfort with a  best stadium seats or sports pod so you can support your Junior Allstar and still enjoy the game in comfort.
I'm a sports fanatic and father. I love sharing my love of sports with kids because I truly believe that sports impact the lives of kids like nothing else.