Best Sports Movies for Kids of All Time
It is with great honor and a sense of duty that we at My Junior All-Star set out to rank the top kids sports movies of all time.  A list like this will stand for a long time and not change easily.  A list such as this may be your only consideration when you sit down for family movie time, and we do not want to let you down.  Now, before you tell us what we missed, I want to lay down the ground rules.  For this list, we only looked at movies that are for kids and featuring kids (but not made by kids, obviously).  That rules out a few fine PG-13 movies and Space Jam because I don't know how old the TuneSquad is.  It also rules out some great stories of college athletics or Texas high school football.  What we're left with is a lean, fun, 90s-heavy list of our favorite sports movies for kids of all time.
Air Bud (1997) (PG)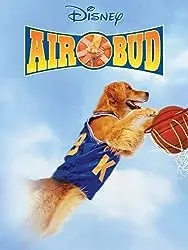 This list would be sorely remiss without this absolute classic.  With a tiny budget and a very talented golden retriever, this film fetched the heart of a generation.  Buddy (the dog) comes into the life of a lonely boy and puts a smile on his face, as well as turning around the local basketball team.  Kids will be rolling at the hijinks of the dog as he eludes the evil former owner and solves problems around town.  A touching bit of drama will stick with you and separates this classic from its 148 spinoffs (so far).
Kicking and Screaming (2005) (PG)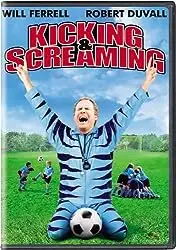 Will Ferrell brings life to this film as an untalented dad whose untalented son is benched by the hypercompetitive grandpa (Robert Duvall).  In retaliation, Ferrell's character recruits Mike Ditka and some Italian kids to finally take on his dad in recreational soccer.  This film hits all the youth soccer stereotypes just right and earns the number 9 spot on our list.
Brink (1998) (TV-G)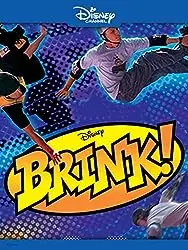 At the turn of the millennium, Disney was cranking out more made-for-TV sports movies than AOL and CD-ROMs.  As you might guess, the films were hit-and-miss, but one stands above the fray high enough to garner a spot on this list.  Before Rocket Power and Tony Hawk landed the "900", Disney brought the GenX extreme sports craze to kids with Brink.  The 'Soul-Skaters', inline skaters who skate for fun, are getting pushed around by Team X-Bladz, who have corporate sponsors.  The protagonist, Brink, must choose to stay with his friends or join their rivals and get the glamour.
National Velvet (1944) (G)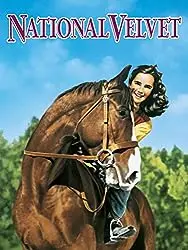 MGM followed up their successful adaptation of Lassie Come Home with another surefire hit: National Velvet.  Featuring young stars Mickey Rooney, Angela Lansbury and Elizabeth Taylor, this big studio film lands perfectly as a sports film for the whole family.  This good-natured film teaches kids about dedication, maturity and perseverance needed to achieve your sporting dreams.  The fine acting and beautiful landscapes contribute to making this the only Oscar winner (x2) on our list.
The Mighty Ducks (1992) (PG)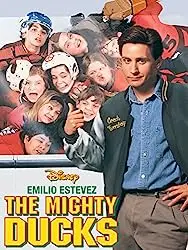 Many of the films on this list garnered multiple sequels, but Mighty Ducks got a TV show too!  For this film, we strap on our skates and head to the West Coast.  Emilio Estevez is memorable as the disenchanted former star who reluctantly takes a chance to redeem himself.  The cute kids will learn that to be champions the team must come first.  Finally, the tense showdown will have the whole family quacking!
Angels in the Outfield (1994) (PG)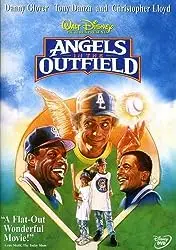 Disney knocks one out of the park with 1994's Angels in the Outfield.  Featuring a great cast of Danny Glover and a super young Joseph Gordon-Levitt (plus some quick McConaughey), we are treated to a heart-warming show as a young Angel's fan's prayers are answered.  Perhaps the special effects aren't quite what we're used to these days, but this film has a lot of heart.  Also, Christopher Lloyd is the quirky angel grandpa that we always wanted.
The Karate Kid (1984) (PG)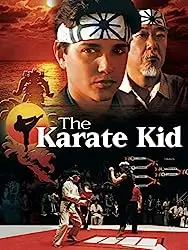 We got a lot of epic fighting movies in the early 80s, and fortunately, they took the time to make one sports movie for kids.  Daniel-son is an Italian boy from New Jersey who can't stay out of trouble when he moves to the West Coast.  Mr. Miyagi takes Daniel under his wing to teach him karate, but first, he must learn to master his own spirit.  This movie will hold the attention of the kids and probably leave them energized and excited afterward, so don't watch this one before bedtime.  In fact, have your kids get their energy out by going outside and waxing your car.
The Little Giants (1994) (PG)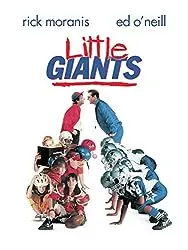 The classic story of David vs. Goliath is realized in this absolutely endearing film of coming-of-age and sibling rivalry.  The misfits are your standard nerds, dweebs, a foreign kid and a fat kid, but this time the standout who brings the team together is a girl!  Becky 'Icebox' O'Shea isn't let on the organized team, so her dorky, Rick-Moranisy dad organizes whoever he can find to get that sweet revenge.  Also, some sweet football trick plays are featured here, that may or may not have inspired a few NFL touchdowns.
The Bad News Bears (1976) (PG)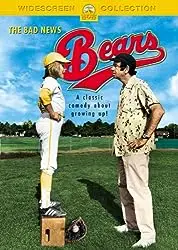 The Bad News Bears is a complete youth sports film, with laughs and lessons for the whole family.  The colorful cast of characters gives this film a real edge for a PG rating.  Instead of the usually dorky misfits, this team has some attitude.  The real charm of this film is how it displays what can go wrong with youth competition, but also the real magic when it goes right.  Rent this one to give the older kids a real taste of 70s Americana along with the enduring love of baseball.
The Sandlot (1993) (PG)
Endlessly watchable, infinitely quotable, and as timeless as baseball itself, The Sandlot is our number 1.  Who can forget the Beast, the Babe Ruth nicknames, the county fair, the catcher's insults, Wendy Peffercorn?  This is our best, most unforgettable kid's sports movie because it lets us relive the magic, to be young and free again, making mistakes, and best friends at the same time.  I could go on FOREVER…
Bonus: Dangal (2016) (Unrated)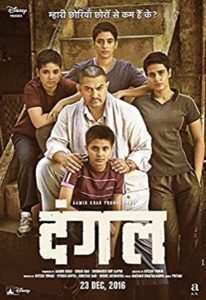 Full disclosure, we haven't seen this movie yet, but last year's Dangal is supposed to be great.  Kids may have a tough time keeping up with the subtitles (it's in Hindi), so hopefully, the action carries it.  The true story of a wrestling legend who hopes that his kid can accomplish what he could not: bring wrestling gold back to India.
Alright, there you have it.  That's the official list of the Top 10 Greatest Sports Movies for Kids of All Time.  Let's have opinions.  What did we get right?  Or what did we miss?  Too much 90s for you?  Mad that all of them but Velvet have the same cookie-cutter plot?  Let us know in the comments below.
I'm a sports fanatic and father. I love sharing my love of sports with kids because I truly believe that sports impact the lives of kids like nothing else.